Research Symposium on Gender Equity and Equality (RSGEE-2022)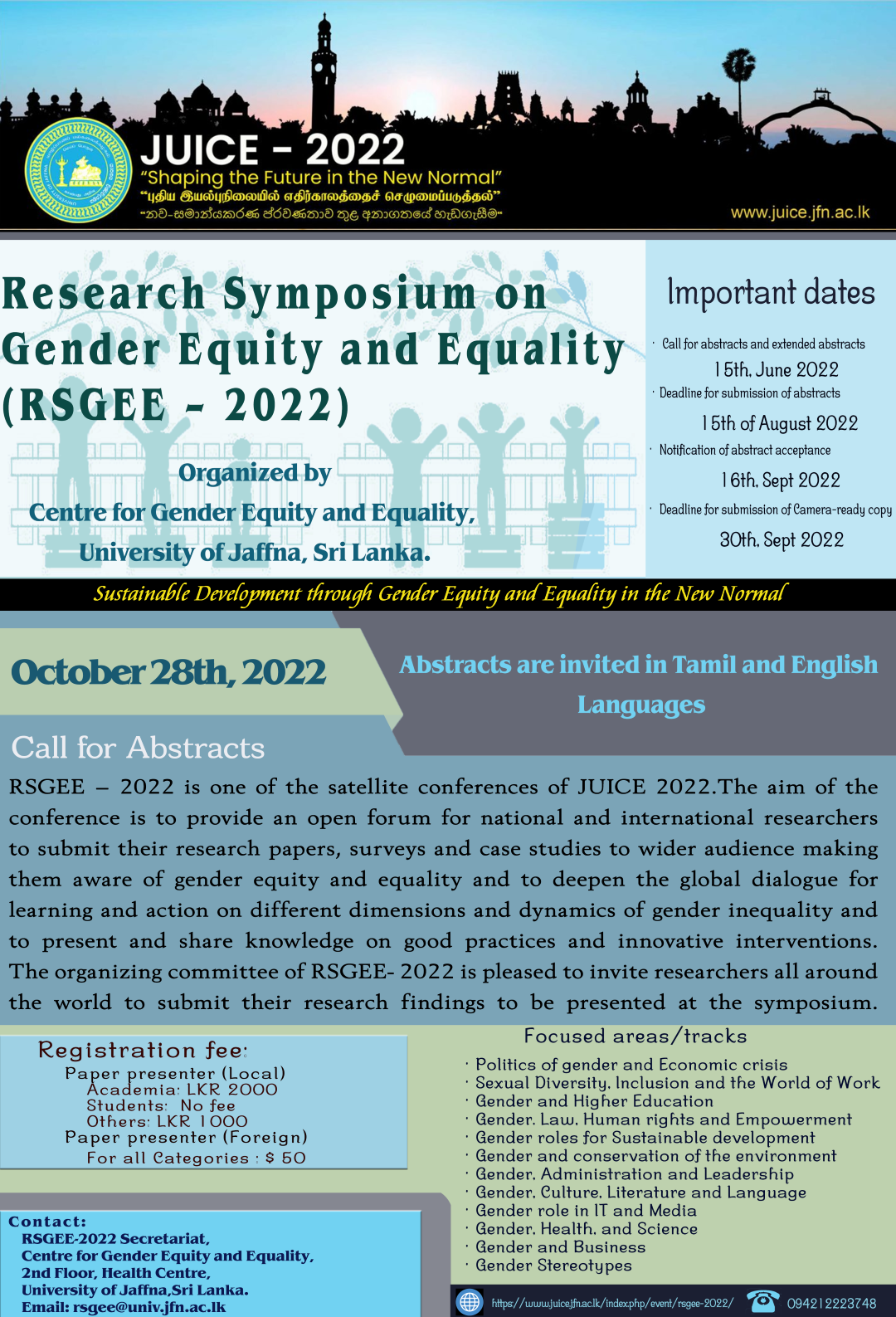 Instruction for Authors
---
Guidelines for the Abstract Structure

An abstract is a compendious summary of a research paper's substance including its background, purpose, methodology, results, and conclusion.
It should be one paragraph with a word limit of 175-275.
Keywords should be provided as a must (no more than 06 words).
Keywords should be written in lowercase letters (Not applicable to names/scientific names) and should be separated with commas.
Please do not include subheadings, bullets, lists and header/footer in the abstract.
Abstract titles should be short, but descriptive. Informative titles, indicating key points are encouraged. Abbreviations should not be used in the title.
Acronyms should be written in full the first time, mentioned in the text, followed by the abbreviation in parentheses.
Always follow SI Units.
Scientific names must be in Italic.
There shall be no citations or references in the abstract specifically. If there is a need to cite references, please provide the sources in brackets.

Languages:

English: Times New Roman,
Tamil: Unicode

Font

Title: 12 points, Upper case, Centered text in bold
Body: Times New Roman, 11 points; Line spacing: 1, one column of text

Affiliations

Affiliations should be indicated with superscript Arabic numbers appearing at the end of surname/family name.
A superscript asterisk shout be used for the corresponding author
Names of affiliations should be given including the country.
If there is more than one name and address, they should be related by superscript numbers.

Eg:-

Surname INITIALS1 , Surname INITIALS1,* and Surname INITIALS2

1 Department, Faculty, University, Country

2 Department, Institute, Country

*author@gmail.com ( * Email address of the corresponding author)

Guidelines for extended abstracts

The extended abstract should not exceed 1500 words. Given below is the general outline.

Introduction: Maximum of 350 words
Materials and Methods: Maximum of 350 words
Results, Discussions & Conclusions: Maximum of 800 words
References: Maximum of 5 key references could be included [References should be given in 'APA format"]

Introduction

Author(s) should present the nature of the problem addressed by the study and position the work in the broader context of the field of study. Background material important for understanding the nature and impact of the study should be presented and appropriately referenced.

Materials and Methods

This section should include the experimental materials, sampling procedures, experimental methods, experimental design and number of replicates and statistical methods adopted. Standard protocols should not be described in detail.
Results, Discussion, Conclusion and Recommendations
This section should include the results of the experiments and extensive interpretation of the results. Present the results as concisely as possible. The findings should be discussed in relation to previously published work where appropriate and to the experimental system at hand and should not contain extensive repetition of the results or reiteration of the introduction. If it is relevant, conclusions and recommendations can be given. Use minimum number of Table and Figures in this section within the limitation of two A4 pages.

Tables should be positioned in the relevant place in the text and prepared using MS word "Table format". Do not use "tabs" or any graphics software to create tables. ·Figures should be positioned in the text and should be of high quality. Digital versions of Figures, preferably in JPEG or TIFF format should be sent separately. Figures should be presented with appropriate SD or SE values 3
Authors should submit the electronic version of their abstracts and extended abstracts to the  rsgee@univ.jfn.ac.lk.
An Author Declaration Form giving the information on corresponding author and coauthors (if any) and preferred theme for submission should also be e-mailed as an attachment along with the abstract.
An acknowledgement will be sent to the corresponding author by e-mail (or by regular mail, if necessary) once the extended abstract and author declaration forms are received by the RSGEE-2022 secretariat. Papers submitted without author declaration form will not be considered.

 About the Reviewing Process

Your abstract will undergo a double-blind peer review by the experts of the relevant field
Results of the abstract review will be sent to the author within two-three weeks of submission
Acceptance or rejections of the paper will be sent to you with reviewer comments.
The editor's decision will be the final decision on abstracts considering editorial board comments.
If a revision is required, the revised abstract must be sent back within a week
If your abstract is accepted, you will be invited to register for the RSGEE-2022.

Submission Guidelines

Authors are requested to submit the following as separate files
File 1: Abstract with author's name and affiliation
File 2: Abstract without authors name and affiliation with extended abstract
File 3: Duly filled and signed author declaration from
---
Downloads
Author Declaration
Abstract Template
---
Keynote Speakers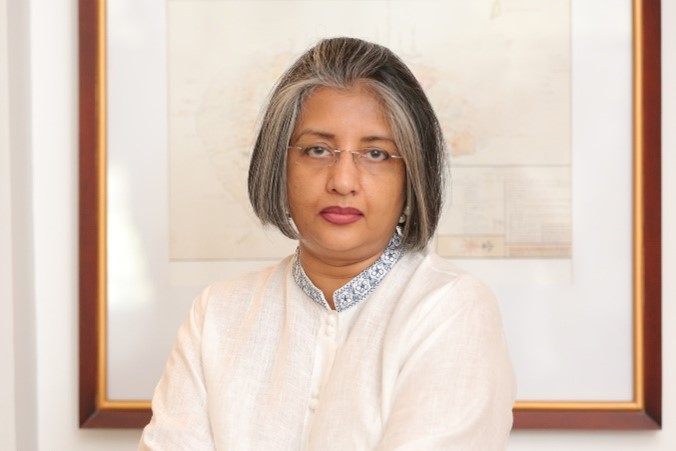 Chair Professor of English and Senior Professor Department of English, University of Kelaniya, Sri Lanka.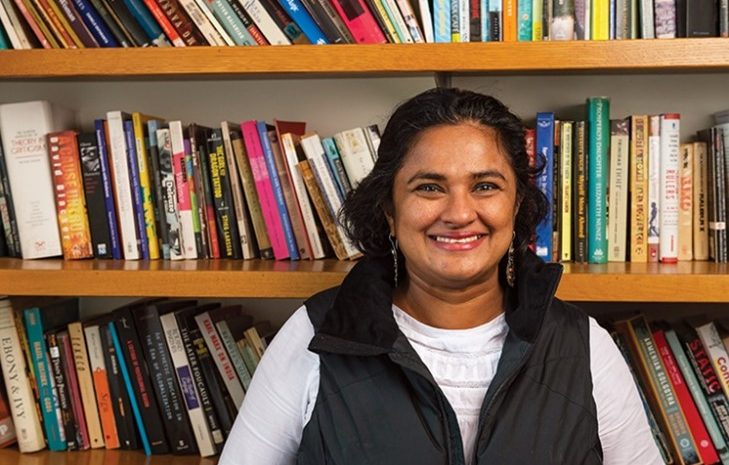 Associate Professor of English and Women's Studies Department of English Colgate University New York, U.S.